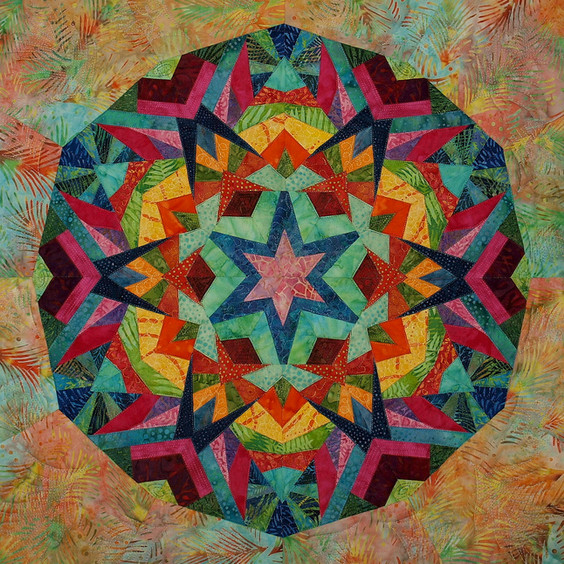 Oktoboskop
Price: 4,95 Euro

Size: about 23" x 23" (58 x 58 cm)
This pattern is available here:

Attention: This pattern is exceptionally only written in German language.
This kaleidoscope-Quilt was created in October, that's because it has this odd name.
But there are a lot of kaleidoscope quilt variations, so you can't mix it up.
If you are searching for "oktoboskop" pictures, you will find a lot of great quilts, so let you inspire.
Happy sewing,
Ula Lenz