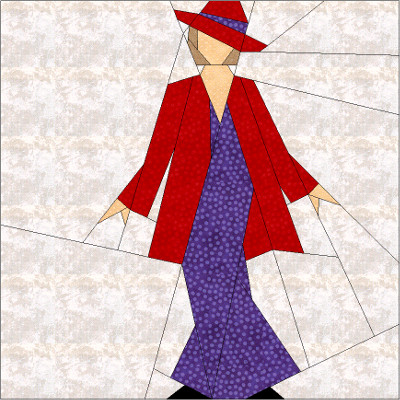 Red Hat Lady
Size: 10" x 10" (ca 25 x 25 cm)
What does it mean? You can read it here:
https://en.wikipedia.org/wiki/Red_Hat_Society
Some years ago I heard about this and I've drawn a lady with a red had and a purple dress (in the pattern I accidentally wrote violet) just for fun. Yesterday I remembered that today it would be the perfect day to publish and worked until 5 a.m. to create a pdf file for it.
Because: Since today I am allowed to wear a read hat! :-)
And you are allowed to sew! Have fun!