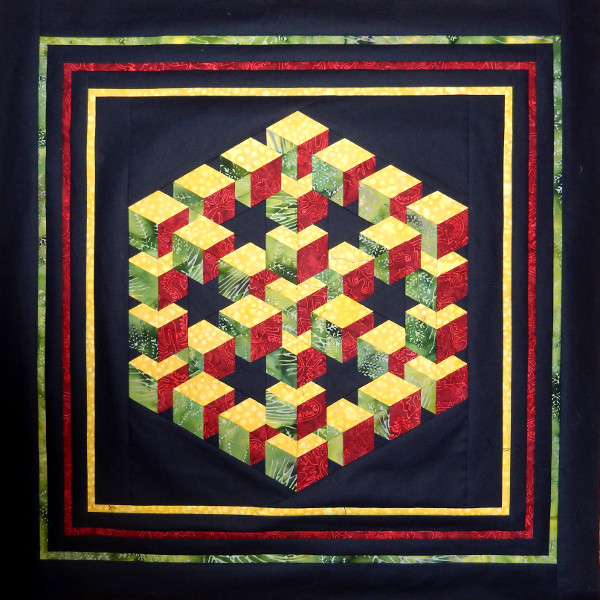 Impossibula
Price: 7,95 Euro

Size: 72 x 72 cm (28" x 28")
This pattern is available here:

Impossible Cubes
If you know my patterns, you will see that I love impossible objects. These things have been fascinating for me since I was a child.
Do you like to do something impossible, too? :-)
I especially like the six background stars which appear behind the cubes.
To sew Impossibula you need a background fabric and three different shades of colors.
Here some examples:
I'm looking forward to see your Impossibulas!:-)
Ula Lenz